Autumn Leaves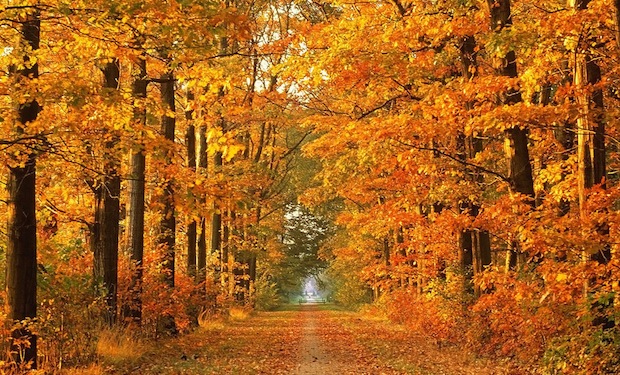 [1 minute blog] My friend said, "this weather's bad. I get depressed when summer's ended."
Is that you? Do you feel a bit down when the hot weather disappears?
Do a 'reframe'. Write a list of 5 things you love about autumn.
A reframe (in NLP terms) is simply when you change your perspective on something. Once you perceive it in a different way, your behaviour can start to change too. Thus a problem can become an opportunity. And the end of summer can be something to look forward to.
My list:
autumnal walks
the leaves changing colour
the football season
winter cooking and a warming roast dinner
log fires
What's yours?
Have a good week,
Tony
PS - 87% of 1-minute blog subscribers live in the Northern Hemisphere. If you're reading this in the Southern Hemisphere- then summer's coming, lucky you.
PPS - The Ryder Cup - what an event. And perhaps this was the best ever, contested by two fantastic teams. I've been writing daily articles for GolfMonthly's website for the past week and you can read some of them here and here.
[simple_text_ad headline="LEARN NLP WITH TONY AND DR. STEPHEN SIMPSON" message="Finally learn NLP and hack your mind to focus better, think clearer, and (the biggie!) create extra time in your day. This course uses the skills of NLP to put down the tech and supercharge your focus. Use code TONY for 30% off" button_text="Find out more about unplugging" button_url="https://www.iwanttounplug.com/p/unplug-tech-distraction" button_color="#FC5E18" new_tab="true"]