Don't always trust GPS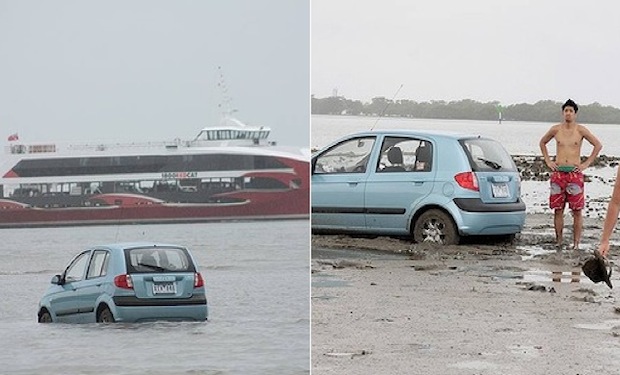 [1 minute self-development] Sat-nav systems (or GPS systems) are a huge help to drivers everywhere. But they shouldn't always be trusted - click here for the holidaymakers that drove into the sea. Or here for the couple who went to Carpi rather than Capri.  Or here for the video of the car that somehow ended up in a swamp (the drivers blamed 'bad GPS').
Modern technology assists us in many ways. But sometimes we get so involved in tapping, browsing, and staring, we forget to stop and consider whether we're actually going in the right direction.
So why not take a minute out now? Switch off, and ask yourself, where do you want to go? What is the fastest route there? Have you entered in the right destination for today?
Tony
ps in this week's Gold Club program, we speak to one of the UK's most famous comedians about goal-setting. It's great. More details here, or join in app.
[simple_text_ad headline="LEARN NLP WITH TONY AND DR. STEPHEN SIMPSON" message="Finally learn NLP and hack your mind to focus better, think clearer, and (the biggie!) create extra time in your day. This course uses the skills of NLP to put down the tech and supercharge your focus. Use code TONY for 30% off" button_text="Find out more about unplugging" button_url="https://www.iwanttounplug.com/p/unplug-tech-distraction" button_color="#FC5E18" new_tab="true"]