New starts and fresh inspiration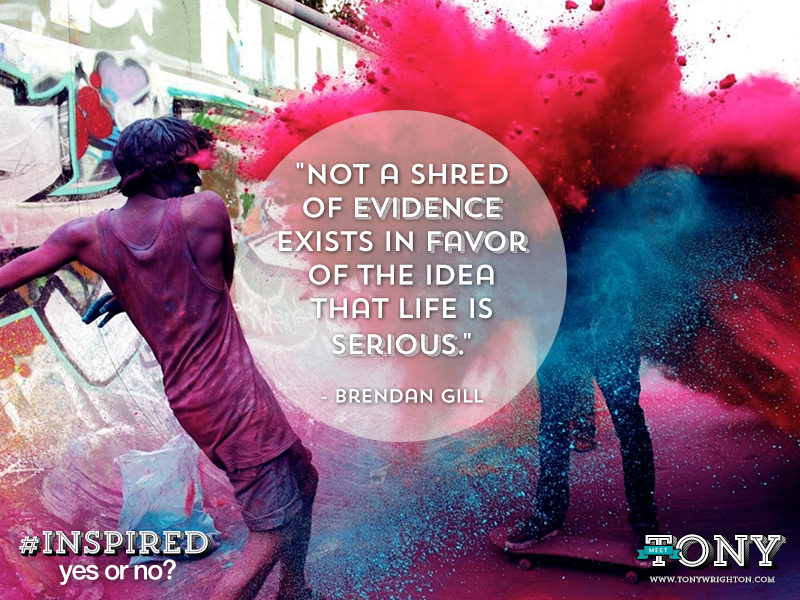 This week my new website has gone live. Phew. It's been a fun process putting it all together, though occasionally challenging. For instance, the photos on the site were taken by the Thames in freezing temperatures in March. Now trying to look warm and happy when it's minus 3 degrees and the wind's blowing a gale is quite a challenge. I'm told my cold face needed a little expert editing! I'll spare you a look at the originals...
Do feel free to have a good explore around the site, and let me know what you think.
The fresh inspiration? In particular, it comes in the form of our '#inspired yes or no' campaign.  My favourite image thus far in the campaign is this one featured below. Brilliant quote, brilliant picture, and an important reminder to enjoy the journey.
(There's more '#inspired yes or no' pics on instagram.)
So that's it. A new start, with a whole load of fresh suggestions and encouragement coming your way every Monday, as usual.
Enjoy an inspired week yourself, and if you'd like to leave a comment on this blog, please go ahead and write below.
Tony.
[simple_text_ad headline="LEARN NLP WITH TONY AND DR. STEPHEN SIMPSON" message="Finally learn NLP and hack your mind to focus better, think clearer, and (the biggie!) create extra time in your day. This course uses the skills of NLP to put down the tech and supercharge your focus. Use code TONY for 30% off" button_text="Find out more about unplugging" button_url="https://www.iwanttounplug.com/p/unplug-tech-distraction" button_color="#FC5E18" new_tab="true"]