Are you a good liar?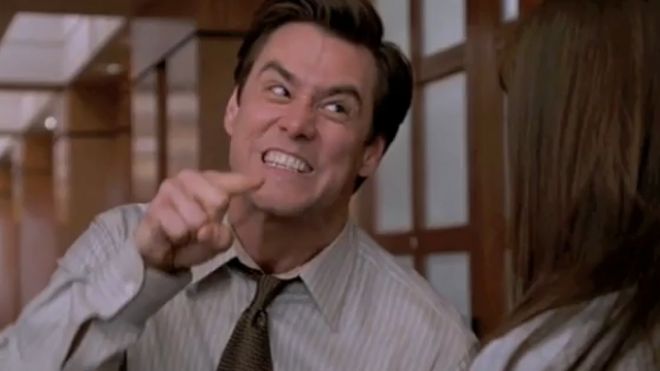 [1 minute self-development] Are you a good liar?
A fun test was developed by a British psychologist, Dr Richard Wiseman in his excellent book Quirkology.  He says take your finger, and draw a capital Q on your forehead.
Do it now.
The test hinges on the way you drew the Q.  Some people draw the tail of the Q on the right side of their forehead… and some draw it on the left.  He's quick to point out that neither is better than the other… but the analysis is:
'Self-centered people' tend to draw the letter Q in a way in which it can be read by themselves. If this is you, you pride yourself on being straight with people, and expect others to be honest with you. Because of this, you are not especially good at lying.
If you drew the Q in a way it can be seen by other people, you would be 'other centred'.
You tend to be concerned with how other people see you. You are happy being the center of attention, can easily adapt your behaviour to suit the situation in which they find themselves, and are skilled at influencing the way in which others see you. Because of this you are often good at lying.
What do you think? Do you agree?
It's fascinating what body language reveals about us. For more on body language and liars, click here.
Tony
ps - this week in the Gold Club, how to use your iPhone/iPad to make a BIG change in your life. Join now to find out more...
[simple_text_ad headline="LEARN NLP WITH TONY AND DR. STEPHEN SIMPSON" message="Finally learn NLP and hack your mind to focus better, think clearer, and (the biggie!) create extra time in your day. This course uses the skills of NLP to put down the tech and supercharge your focus. Use code TONY for 30% off" button_text="Find out more about unplugging" button_url="https://www.iwanttounplug.com/p/unplug-tech-distraction" button_color="#FC5E18" new_tab="true"]