Meghan Currie on slowing down and loving every moment #103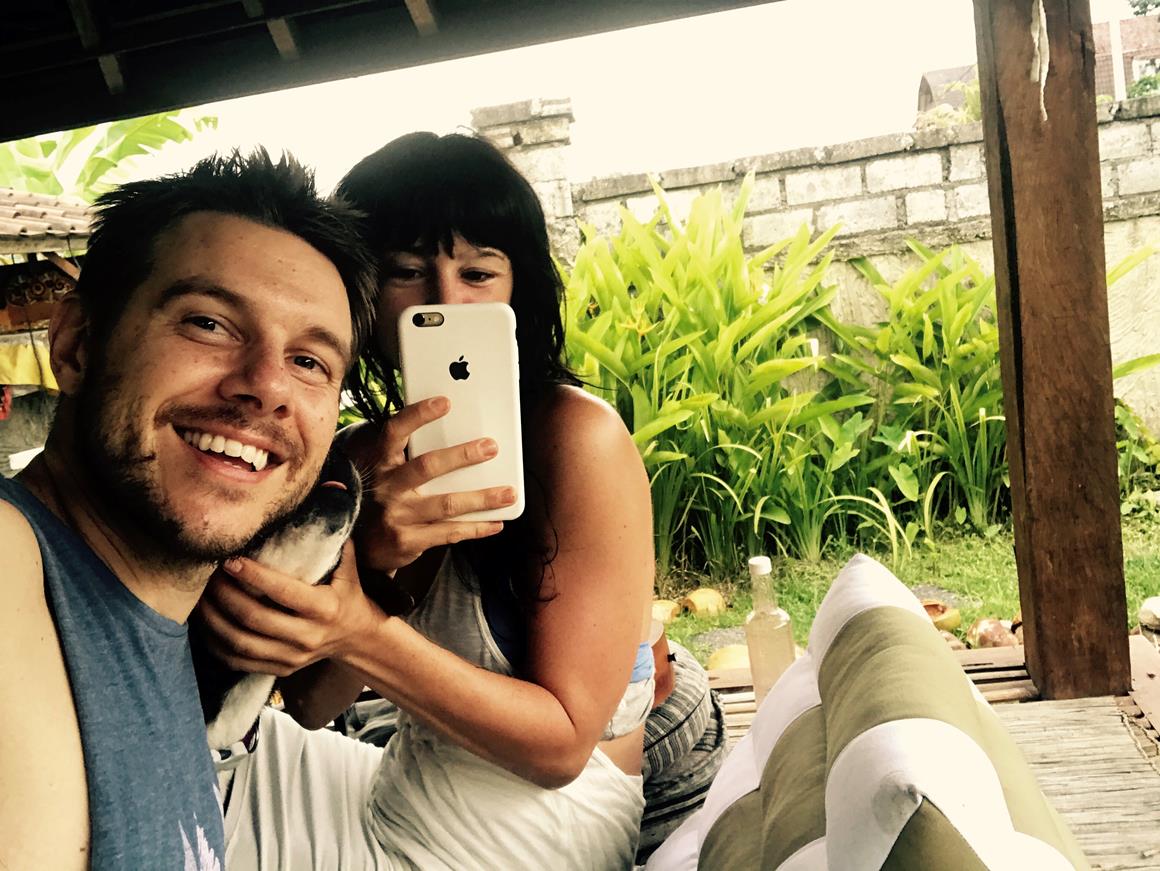 More from my travels. As you know I've been on the road in Seattle, Tokyo, Bali and Dubai for the last month. And in Bali I met up with Zestology fave and celebrated yoga teacher Meghan Currie. And her super cute dogs (see blog pic). Meghan has SO much to offer for anyone who is interested in living in and loving every moment.
As well as being a celebrated yoga teacher, Meghan Currie also blogs to her army of followers about travel and putting raw food on your face.
Last time we spoke she lived... nowhere. I couldn't believe it. She was constantly on the road, touring, holding trainings and workshops and living on the road. That's all changed - and there was a lot to catch up on.
Click below to stream this week's podcast now...
When you listen you'll hear
What changed and why did Meghan Currie stop travelling? [2:38]
You don't have to be on a holiday to disengage [7:48]
The importance of working with a coach [11:33]
How to take time for my Self and serve the highest good? [17:28]
Letting go and allowing transformation to happen [25:30]
The possibilities are infinite when you open up your consciousness [27:50]
The ecstatic dance party [28:35]
The Enlightenment Process [39:00]
Listen to your body and your intuition [40:47]
For more information
http://www.meghancurrieyoga.com/
You can
Listen and follow Zestology on iTunes Listen and follow Zestology on Spotify Stream by clicking below
This podcast is brought to you by The Human Charger. It's a revolutionary device is for your well-being and shines bright light directly to the light-sensitive regions of the brain, right where it is needed the most. Namely, your lug holes (that's ears to you.) For more and a 20% discount (yep! big discount from the good Human Charger people), click on this link here and use the code ZEST2017 on the amazon checkout page. I genuinely recommend it, and my friends seemed to like it too - they were forever badgering me to use it to help with their jetlag too on my recent trip.
This podcast is supported by Bulletproof Coffee and supplements. Simply use the code ZESTOLOGY at checkout for 10% off if you want to get involved.. (Code works in both US and UK/Europe stores). Bulletproof supplements saw me through on my recent trip to Seattle, Tokyo and Bali. Unfair Advantage and Instamix are legendary, seriously, and meant I had good energy every morning.
[simple_text_ad headline="LEARN NLP WITH TONY AND DR. STEPHEN SIMPSON" message="Finally learn NLP and hack your mind to focus better, think clearer, and (the biggie!) create extra time in your day. This course uses the skills of NLP to put down the tech and supercharge your focus. Use code TONY for 30% off" button_text="Find out more about unplugging" button_url="https://www.iwanttounplug.com/p/unplug-tech-distraction" button_color="#FC5E18" new_tab="true"]