Ask a question it is impossible to say no to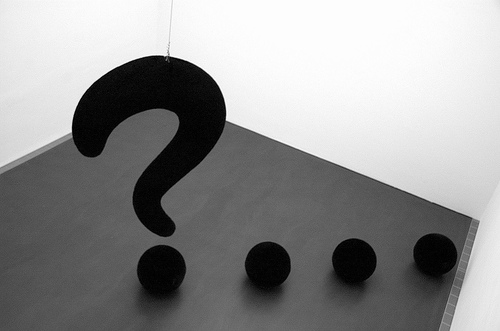 [1 minute self-development] In Persuade in a minute, I ask readers to compare these two sentences:
'Would you like to come to the gig tomorrow night?'
'How much would you like to come to the gig tomorrow night?'
The first question has essentially two possible answers – yes or no. However, it's very hard to give a simple 'no' to the second question because it just doesn't fit the question. The second question presupposes that, at some level, the person does want to go to the gig. Here are some others.
'How much better do you feel?'
'How easy would it be for you to pop over?'
'How interested are you in buying this?'
You can also use an 'either/or' question in the same way.
'Would you rather meet tonight at 7pm or 7.30pm?'
When answering a question like that, it's impossible to say 'no'. Sure, you could say, 'I don't want to meet at either time', and sometimes people will. But you eliminate the answer 'no' with an either/or question.
Thanks for reading.
Tony.
ps how good is your week going to be?
pps excellent question mark image by Stefan Baudy.
[simple_text_ad headline="LEARN NLP WITH TONY AND DR. STEPHEN SIMPSON" message="Finally learn NLP and hack your mind to focus better, think clearer, and (the biggie!) create extra time in your day. This course uses the skills of NLP to put down the tech and supercharge your focus. Use code TONY for 30% off" button_text="Find out more about unplugging" button_url="https://www.iwanttounplug.com/p/unplug-tech-distraction" button_color="#FC5E18" new_tab="true"]