Subliminal messaging is weird, but it might just work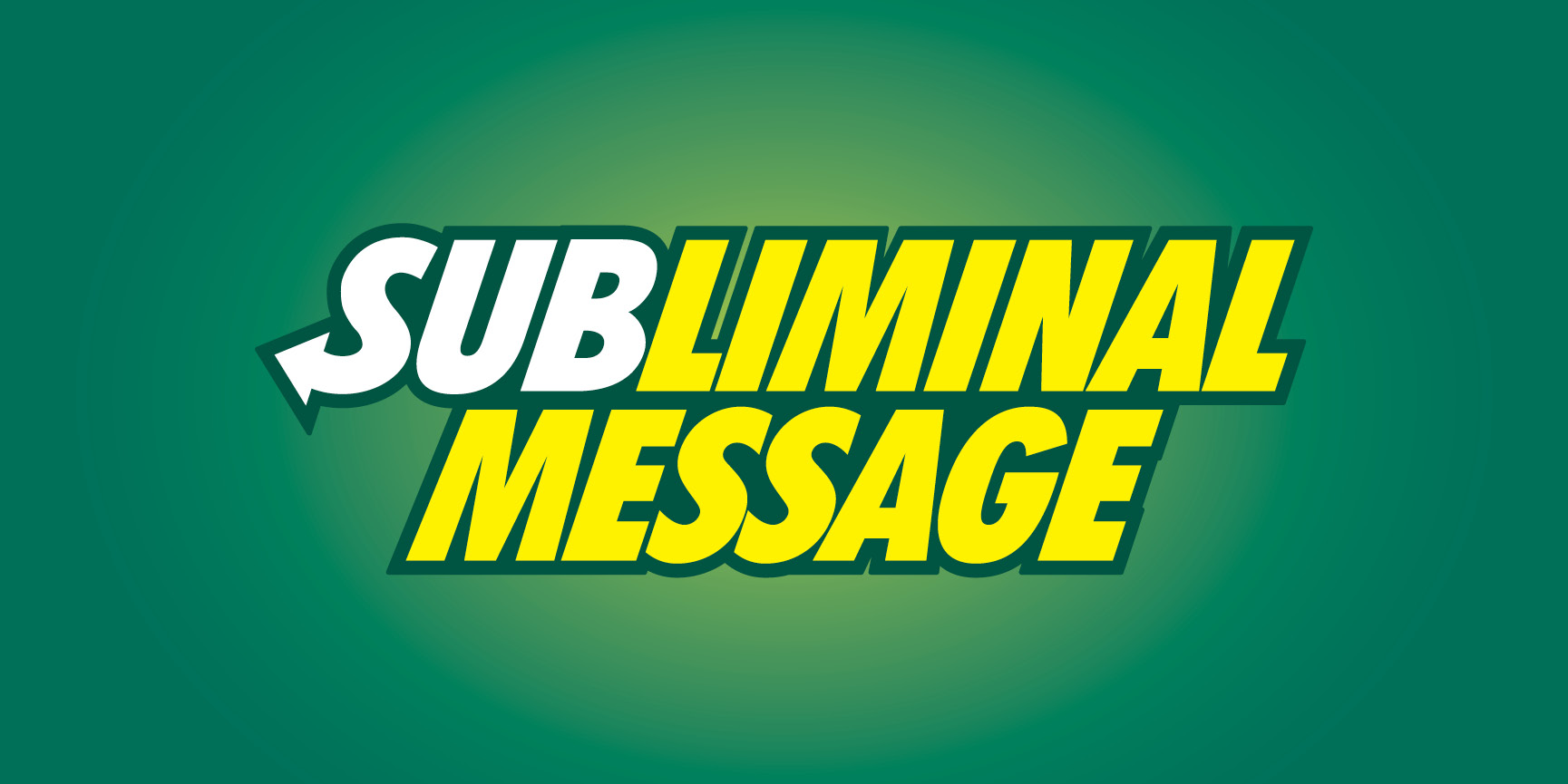 Computer programmers are now using this technology in a positive way.
Remember the furore over the advertisements in the 70s where one single frame - only a 25th of a second - would flash up a subliminal message. For instance, "buy this washing powder now". It was too quick for the conscious mind to see and register, but studies showed the unconscious mind very much registered it. How sneaky, how cunning to do this without people realizing. Kinda freaky too. It was banned.
But fast forward a few decades, computer programmers are now using this technology in a non-creepy way for the consumer, for us. The boffins have created programs with empowering messages which you load on, you set and at various times during the day, will in a split second flash on your screen and then be gone again. And the messages are so quick you don't even see them - unconsciously, you just start to notice changes being made. How sneaky, how cunning to do this without your mind realising! And phew, it's not creepy anymore.
I'm running one right now on my computer called SubliMessages. As I type, I'm not really aware of the messages that are working away in the background, so the programme is just working its magic without me having anything to do with it. It cost $11.99 to download, and is on in the background as little or as often as you like. It has lots of pre-set messages to pick from, or you can add your own affirmations. I think one of the nice things about this is even by just opening the program and loading in the messages in the first place, you are starting to change the way you think.
But does subliminal messaging work? Seems like it might.
In one study, participants were found to be more likely to go off and buy a Lipton Ice drink if they were 'subliminally primed' with the words Lipton Ice. (Karremans, Stroebe, & Claus, 2006).
And this one's good. Murphy and Zajonc (1993) found that people had a better impression of random symbols if they'd been subliminally flashed with a smiling face.
There's lots more info and evidence in this excellent article by Nick Kolenda.
Let me know how you get on with SubliMessages in the comments section below. There's another popular program called Subliminal Message Pro. My guess is some of you will love it, and some will be totally anti. But I'm interested to see and hear if you get results.
[simple_text_ad headline="LEARN NLP WITH TONY AND DR. STEPHEN SIMPSON" message="Finally learn NLP and hack your mind to focus better, think clearer, and (the biggie!) create extra time in your day. This course uses the skills of NLP to put down the tech and supercharge your focus. Use code TONY for 30% off" button_text="Find out more about unplugging" button_url="https://www.iwanttounplug.com/p/unplug-tech-distraction" button_color="#FC5E18" new_tab="true"]