Tapping and Emotional Freedom Therapy with EFT expert Ashley Meyer #105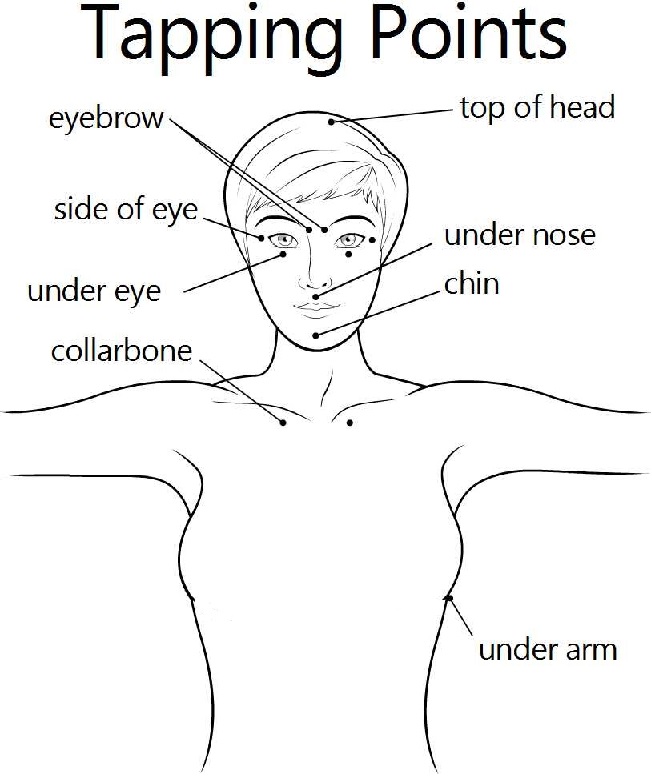 On this episode:
Is this the most important podcast I've ever recorded?
How "Tapping" helped me
I've been meaning to record a podcast with Ashley Meyer of the Energy Therapy Centre for a long time. But as you'll hear in today's podcast, I haven't quite felt ready until now. That's because I've worked with Ashley for quite a few years, with genuinely incredible results, and it felt quite private to bring it into the podcast. But now - who cares - I just want you to know about the potential of EFT or 'tapping' as well. Obviously, it's not for everyone (see diagram above), and I get that straightaway it looks kind of weird. So bear with me. It's no exaggeration to say that when I took 3 months off work because of illness, this, and Ashley, were the things more than anything else that helped me get back to health. That's why I think this might be the most important podcast I've ever recorded.
Click below to stream this week's podcast now...
When you listen you'll hear
History of tapping and how it works [5:21]
Tony's first experience with tapping [8:38]
How Ashley discovered tapping [10:32]
What does the tapping involve and why is it effective? [12:44]
All the ailments are linked to the emotion [20:26]
Chronic fatigue and the reasons behind it [22:43]
Tapping is relevant in all situations [31:49]
Tapping, affirmations and manifesting your desires [34:50]
The Universe responds not to what we say but to what we feel [36:00]
Tapping the blocks to produce effective affirmations [37:40]
The tapping points [41:05]
Healing does not happen in a state of resistance but in a state of acceptance [46:04]
For more information
You can
Listen and follow Zestology on iTunes Listen and follow Zestology on Spotify Stream by clicking below
This podcast is supported by Bulletproof Coffee and supplements. Simply use the code ZESTOLOGY at checkout for 10% off if you want to get involved.. (Code works in both US and UK/Europe stores). And in today's podcast, my new hot drink recipe - which is delish.
It's also brought to you by the fantastic Human Charger.
This revolutionary device is for your well-being and channels bright light directly to the light-sensitive regions of the brain, right where it is needed the most. Namely, your lug holes. (See me modeling the device above on my trip.) So what happened when I used it on my 'Go West' round the world trip... always travelling west?
Check out the podcast I recorded.
For more, and a 20% discount (yep! big discount from the good Human Charger people), click on this link here and use the code ZEST2017 on the amazon checkout page. I genuinely recommend it, and my friends seemed to like it too - they were forever badgering me to use it to help with their jetlag too!
[simple_text_ad headline="LEARN NLP WITH TONY AND DR. STEPHEN SIMPSON" message="Finally learn NLP and hack your mind to focus better, think clearer, and (the biggie!) create extra time in your day. This course uses the skills of NLP to put down the tech and supercharge your focus. Use code TONY for 30% off" button_text="Find out more about unplugging" button_url="https://www.iwanttounplug.com/p/unplug-tech-distraction" button_color="#FC5E18" new_tab="true"]