The secret to enjoying life.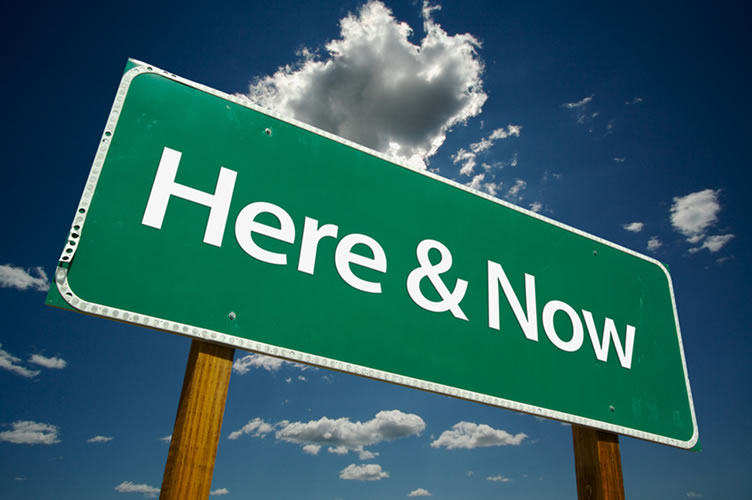 [1-minute self-development] WARNING: This week's blog is short n' sweet. Well it is called the 1-minute blog, after all.
Here & Now. Make this the place you're at all week.
You're not off into the future, worrying about this or that. You're not thinking about the past, about how you could or should have done something different.
You're concentrating on the present. Just the here and now. It's the way to be productive and actually live.
ps. If your problem is finding enough time, why not read this blog from Zen Habits. Two jobs, six kids, marathon training, and the author still finds time  for a new project.
pps. Just a few days now until my exclusive new global membership club launches - The High Achievers Gold Club. On the agenda: what YOU want to achieve this year, and how you get there as quickly as possible by being part of an exclusive group of my high-achieving clients.
When you become a member of the Gold Club, you'll get a program to listen to, read and follow on a daily basis, regular personal feedback with me as well as your individual Gold Card. More details coming next week.
[simple_text_ad headline="LEARN NLP WITH TONY AND DR. STEPHEN SIMPSON" message="Finally learn NLP and hack your mind to focus better, think clearer, and (the biggie!) create extra time in your day. This course uses the skills of NLP to put down the tech and supercharge your focus. Use code TONY for 30% off" button_text="Find out more about unplugging" button_url="https://www.iwanttounplug.com/p/unplug-tech-distraction" button_color="#FC5E18" new_tab="true"]